Our Mission
Is to support and empower Helena women and their partners through a positive birth experience, as they define it. By viewing pregnancy and birth as a normal process and state of wellness, we offer a holistic birth experience that is evidence-based and clinically sound. Our model of care provides women with a safe, sensitive, and cost-effective alternative birth option that results in minimal interventions.
Individualized Care Model
We believe that childbirth is a natural process and wholeheartedly trust in a woman's body and ability to give birth naturally. Our individualized care model offers a nurturing approach that includes continuous, hands-on care throughout pregnancy, labor, birth, and the postpartum period. Your voice will be heard, and you will be respected as an active participant in your maternity care.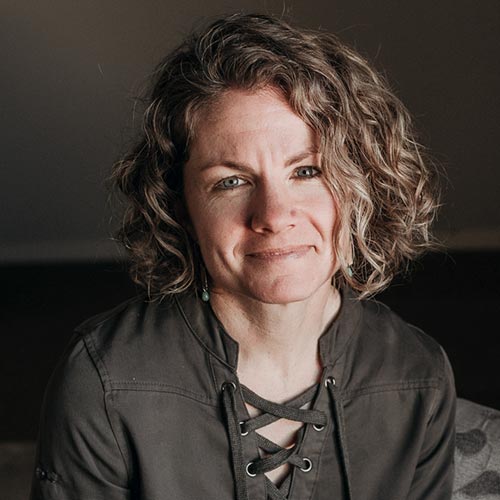 Amanda is a licensed midwife (LM) practicing in Helena, MT. Amanda is also a Certified Professional Midwife (CPM); a national credential through the North American Registry of Midwives. She has been involved in birth work since 2009, including teaching childbirth education classes, offering doula and labor support services, as well as comprehensive midwifery services for couples wishing to birth at home or at the birth center in Helena, MT.
Amanda holds a degree in Midwifery Science from Midwives College of Utah. She also holds a Bachelors and Masters of Science in engineering and a commercial pilot's license.
Amanda and her husband Luke have three energetic daughters who keep them busy with numerous activities! In her free time, Amanda can often be found cruising Helena's world-class mountain bike or nordic ski trails. She has a dynamic background as a former Air Force helicopter pilot but a passion for the natural childbirth movement pursues her and she is honored to offer Helena families with compassionate and individualized maternity care and birthing options.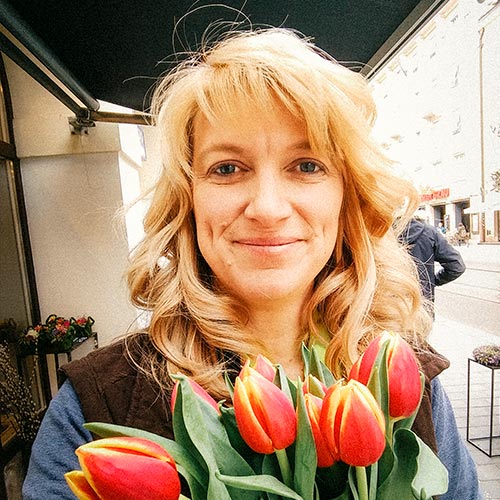 Tiffany is an RN and has worked for the past 15 years at a busy birth center in Tucson, AZ helping midwives deliver babies and teaching childbirth classes. She graduated summa cum laude from Grand Canyon University in 1996 with a bachelor of science in nursing and received her certificate as an instructor from the International Childbirth Education Association in 2010. Tiffany is committed to teaching childbearing families about their options for welcoming their newborn into the world and empowering them to trust their bodies and the process of birth - and most importantly, having fun while doing it! Laughter with a dose of reality helps dispel tension and fear while informing and equipping new parents to face the unknown with joy and confidence!
Tiffany and her husband Chad have three children: a 20 year old daughter and an 18 year old daughter who were homeschooled, graduated, and have completed college, and a 14 year old son who is homeschooled. Her experiences of birth include a hospital birth with an obstetrician, a hospital birth with a midwife, and a waterbirth at a birth center. She and her husband and son are pleased to have recently relocated to Helena to experience all four seasons and enjoy the beauty of Montana!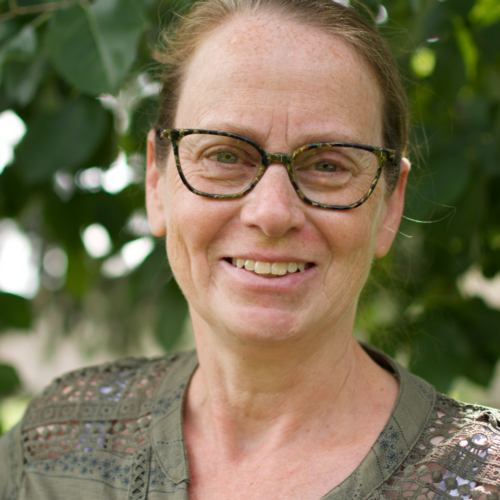 Sheri has over 20 years experience as a nurse including obstetrics. Most recently she has been working as an independent birth and postpartum doula, childbirth educator and lactation coach with her own business, Aurora Birth Song https://www.aurorabirthsong.com
Passionate about the health and wellbeing of childbearing families, Sheri is excited to be part of the Helena Birth Studio team.
When she is not doing birthwork, Sheri can be found hiking, kayaking, gardening, doing photography, knitting or reading a good book. She has recently moved from Alaska with her husband and two children. Sheri looks forward to serving the families in Helena.
I had a lot of fear and uncertainty going into pregnancy. Thank you for your compassionate care and calming professionalism. I couldn't have done it without you!

Brandi
Amanda's calm, steadying demeanor guided me through two VBAC homebirths. She presented information and options in a clear, unbiased manner; and she encouraged me to make informed decisions in the birthing process to discover my own strength of mind and body. Five big stars out of five.

Beth
You took great care of us because you took the time to get to know who we are. And this made all the difference at our birth.

David
I felt so reassured and confident going into my first pregnancy because of Amanda. We are so thankful for her birthing classes, her honest care, and her commitment to making our experience our own. Amanda's practice is genuine and professional. I cannot imagine going through pregnancy without her help.

Steph
Our experience with Amanda as our midwife was glorious. She was supportive and knowledgeable with our prenatal care, answered every silly and not so silly question at all hours of the day.

Kristin
Amanda's post-natal care is the best; it's comprehensive, it's supportive, and it reminds a momma that pregnancy, birth, and baby are a journey, not just a destination!

Kristin